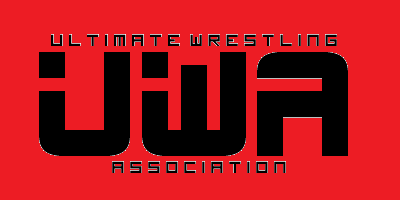 Ultimate Wrestling Association (UWA) is a privatley held professional wrestling promotion founded by TheCannon. The company broadcasts its events on television fifty two weeks on its primary television program, UWA: Annihilation on FX.
UWA headquarters is located in Raleigh, North Carolina.
In 2013 UWA became the first American wrestling company to make exclusive use of a triangular wrestling ring (as opposed to the more conventional square ring).
Formation
Edit
The concept of UFA originated from TheCannon's hatred of Vince McMahon and the WWE. He found the help he needed, and the company put on its first show on January 2, 2013.
Personnel
Edit
Authority figures
Edit
When UWA first launched, it billed the on-air authority figure as TheCannon. It did this for storyline purposes only, however, TheCannon also kaybe ran the company. Currently, Jim Corrnett is the on-air authority figure.
UWA contracts
Edit
UWA wrestlers are forbidden by contract from working for other companies with televised wrestling shows, but are free to perform non-televised work for any other independent wrestling promotions, domestic or international, as well as televised events held by foreign promotions that UWA is linked to or has a working relationship with such as New Japan Pro Wresting. Many UWA wrestlers perform regularly for various promotions on the independent circut in addition to UWA's weekly shows.
Employees
Edit
Main Article: List of UWA Employees
Main Article: List of UWA: Annilation Episodes
Ownership
Edit
This page was created by TheCannon. DO NOT edit this page without permission.
Ad blocker interference detected!
Wikia is a free-to-use site that makes money from advertising. We have a modified experience for viewers using ad blockers

Wikia is not accessible if you've made further modifications. Remove the custom ad blocker rule(s) and the page will load as expected.